Welcome To Hardwood Floor Specialists
Residential And Commercial
Welcome to Hardwood Floor Specialists, offering affordable, high quality hardwood and bamboo flooring service and expertise to the Redondo Beach area since 1967. Our flooring services include sales, repairs, installation, and refinishing/sanding services. No job is too big or too small. From single plank replacement to new floor installation throughout your home or office, we will treat every project with the highest level of care and attention until it is finished to your complete satisfaction.
At Hardwood Floor Specialists, we don't believe on spreading ourselves too thin. We assign one team to be dedicated to your project until it is completed, and continuously monitor the quality of the work by one of our professional design consultants. In our 45 years, we have become the trusted, go-to flooring experts for architects, designers, contractors, property managers, homeowners, and business owners.
Best of all, at Hardwood, you can take advantage of sub-distributor pricing, which means we pass our bulk savings onto you, as well as offer special in-trade pricing deals. With more than 4,000 flooring samples to choose from, you are sure to find the floor type, design, width and length to match your needs and style.
For beautiful, elegant, and durable floors at the best prices in Redondo Beach, talk to the passionate team at Hardwood. We are a local, family owned and operated business with over four decades of experience and knowledge. We are always provide accurate quotes and written guarantees on all our work. Call us today for a free design consultation in your home or office, as well as a free, detailed cost estimate.
Flooring Sales in Redondo Beach, California
At Hardwood Floor Services, our high quality floors are sold at some of the lowest prices in Redondo Beach, And, at no additional cost, you can receive a personalized consultation with one of our designers to help you consider your options and select the right floor for your Redondo Beach home or office. We also provide free comprehensive cost estimates for all Redondo Beach flooring projects that would detail all materials, supplies, labor, prep work, and molding costs.
As the largest flooring business serving Redondo Beach, we not only offer low prices, but also one of the largest selections in the area. With more than 4,000 samples of wood and bamboo flooring (and between 85-90% of that selection in stock at all times), we can proudly say that we offer the most comprehensive selection of flooring brands, styles and types in Redondo Beach.
Our selection includes many of the industry's most trusted brands, such as Shaw, Reward, Manning, Armstrong, Gemwood, Du Chateau, and more. Available flooring styles include wide and long plank, multiple-width, diagonal, parquet, reclaimed wood, and more. Nearly all styles and types are available in smooth and distressed finishes, such as hand-scraped and timeworn. We also have prefinished engineered and laminate wood, as well as prefinished or unfinished solid plank.
Flooring Installation Services in Redondo Beach, California
Save on professional wood and bamboo flooring installation services in Redondo Beach with the highly trained and experienced team at Hardwood Floor Specialists. We have been providing flooring installations for over four decades and are passionate about our work. We use our own master craftsmen–never subcontractors–to install beautiful, long-lasting floors for homes, high rises, office buildings, dance studios, retail stores, hotels, restaurants, and more in Redondo Beach and surrounding areas. We use nail down, glue down and floating installation methods, and can install our wood floors over most existing flooring, including concrete, tile, vinyl, stone and wood. We can also accommodate sound barrier requests to reduce noise between floors.
Floor Sanding and Refinishing Services in Redondo Beach, California
For beautiful hardwood floor sanding and refinishing services in Redondo Beach, come to Hardwood Floor Services. We offer high quality sanding and refinishing services at highly affordable prices. Floor sanding and refinishing is a great investment: not only does it provide a strong finish to extend the longevity, durability and beauty of your wood floor, but it also helps it withstand watermarks and scratches. It also makes cleaning your floor easier and reduces additional maintenance. We use a dustless sanding system, cover all exposed cabinets and furniture, and use extreme care when walking through other areas of your home or office. If sanding is not required, we can screen and recoat your hardwood floor to restore it to its original beauty. We offer a large variety of stain colors and sheen levels to chose from.
Flooring Repair in Redondo Beach, California
No matter how big or small your flooring repair job, we will come to your home or office in Redondo Beach and provide expert wood and bamboo flooring repair services at affordable prices. From stairways to walkways, and from living rooms to offices, we repair cracks, splits, wear and tear, single damaged planks, and more. By perfectly matching your new plank or planks to the rest of the floor, we will leave your floor looking as good as new.
Quality Flooring at Affordable Prices in Redondo Beach, California
Hardwood Floor Specialists goes the extra mile to make your Redondo Beach flooring installation, repair or refinishing experience go smoothly. From upfront, honest pricing to a crew that will respect your home or office, we will be sure to take care of your every concern. We will also designate a crew to work solely on your project from beginning to end, allowing you to have one consistent point-of-contact and a team that can work efficiently to get the job done right and on time. Additionally, one of our professional design consultants will monitor your project daily to ensure it is staying true to your vision and the agreed-upon design plan, and that the final result is a gorgeous, long-lasting floor that you are happy with.
For the best prices, selection and service in hardwood flooring, come to Hardwood Floor Specialists. We have offered Redondo Beach residents the best value in wood and bamboo flooring since 1967. Call today for a free, detailed cost estimate and consultation.
Hardwood Floor Specialists Redondo Beach - 90277, 90278, California (CA)
Area Code (310)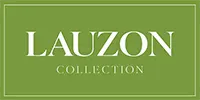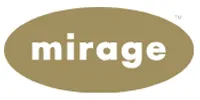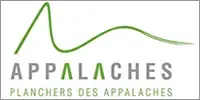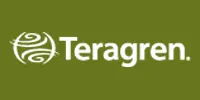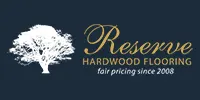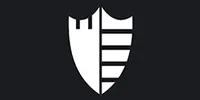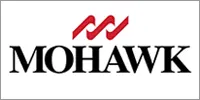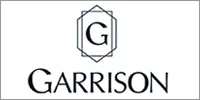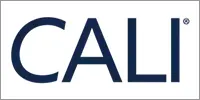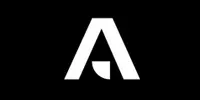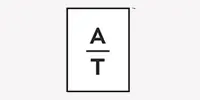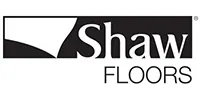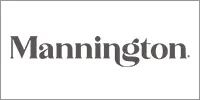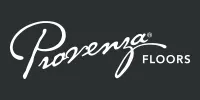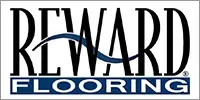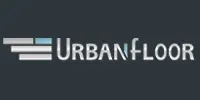 Reviews
Jessie from Hardwood Floor Specialists came to our house with samples, and we quickly chose a wide plank engineered wood that would enhance our remodel. He emailed the bid quickly, and he accommodated our request to work around the other contractors. Their workmen removed old hardwood, scraped and leveled down to the concrete and hauled away the debris. Then, as agreed, they came back later to lay and glue the new floor, and installed baseboards. It looks beautiful, and adds so much to the overall remodel. We absolutely would recommend Hardwood Floor Specialists.
Read More